Michael J. Penney is a well-known business coach, consultant, and speaker who specializes in leadership development, strategic planning, and team building. He is the founder of 5Paragraph.com, which provides training, coaching, and consulting services to help individuals and organizations achieve their goals.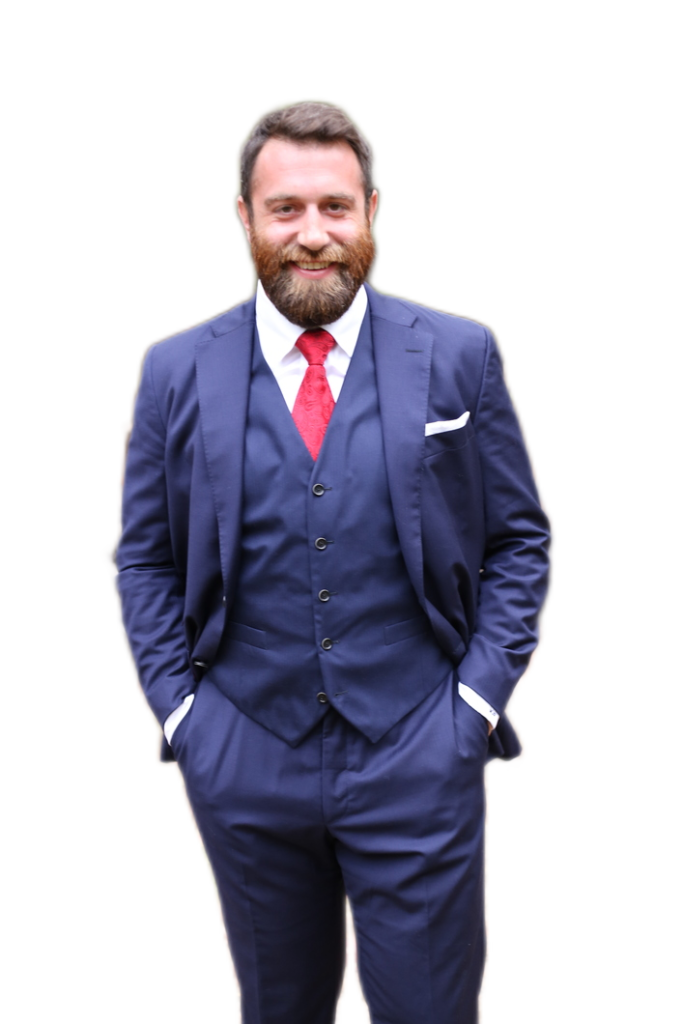 Michael J. Penney is a proven, battle tested LEADER.
Michael is a combat veteran of Iraq & Afghanistan. He served in the United States Marine Corps infantry with 3rd Battalion 7th Marines deploying twice to Ramadi, Iraq, in 2005-2006 and 2007. Michael reenlisted during his second tour and transferred to Quantico to become a weapons instructor.
He is certified as a combat marksmanship coach, trainer and instructor trainer. He's a formal school instructor, school trained designated marksman, small arms weapons instructor and foreign weapons instructor. Michael has trained over 50,000+ personnel in a variety of disciplines, from planning and executing operations to preparing training based on lessons learned. He is a master instructor.
In 2011 Michael transferred to Camp Pendleton and deployed on a third combat tour, this time with 1st battalion 5th Marines, leading a section of embedded advisors through Kajaki & Sangin Afghanistan.
Having served in two wars, over 8 years of service in the Corps, Michael was honorably discharged as a Sergeant. Now he is an entrepreneur, author, speaker, and business LEADER focused on developing an infrastructure and culture of accountability inside growing organizations.
In March of 2016 he presented at TEDxRaleigh, "What's Your IED: How to Add Value During Life's Explosive Situations", combining military and personal experiences in an effort to bridge the lives of veterans and civilians. This one talk has cultivated many wonderful relationships between veterans and business leaders.
Michael created the "Wear It Right" Marine Corps uniforms guide. Making life easier for Marines and Sailors still in military service. He continues to work with fellow veterans and patriots to support our military service members.
Michael is the founder and Chief Advisor at 5Paragraph.com, working with business leaders around the globe, calling upon his military and entrepreneurial experiences to assess, train, advise, and assist businesses in the implementation of the 5P Military Management Method For The Modern Workforce. Empowering leaders with an action oriented business management tool focused on business creation, growth, and long-term sustainability.
At heart, Michael is a writer and presenter.
His creative "50 Word Short Stories" ensnarl the soul. They were written for you, the free thinker and wondering spirit. You laugh hard, love hard, and keep fighting.
Michael is available for interviews, keynotes, workshops, and breakout sessions.
Hire Michael J. Penney to speak with your group about …
– Entrepreneurship / Intrapreneurship Business Leadership
– How to breed a culture of accountability
– Great LEADERS Focus On The Nouns: The right people, in the right place, with the right things – accomplish any mission.
Michael's influencers are:
Milton Friedman, Peter Drucker, Gifford Pinchot III, Edwards Deming, Thomas Sowell, Douglas Murray, Heather MacDonald, Jordan Peterson, Napoleon Hill, Dale Carnegie, Zig Ziglar, Publis Syrus, Marcus Aurelius, George Washington, Abraham Lincoln, Gen. Robert E. Lee, President John F. Kennedy, Gen. William Tecumseh Sherman, John Locke, Edmund Burke, Thomas Jefferson, Benjamin Franklin, Ernest Hemingway, William Ernest Henley, Ronald Reagan, Gen. Smedley Butler, Sgt. Maj. Daniel Daly, Gen. Lewis B. "Chesty" Puller, Rush Limbaugh, President Donald J. Trump… God.
"The greatest influencers have been my Mom & Dad!" – Michael J. Penney
---
TIMELINE
Born 1986
Mother: Chief Nursing Officer, accomplished public speaker, educator, published authority in nursing. Leader of large teams with big vision strategy creation experience.
Father: Technical Representative for cardiac implant device company, worked with physicians in the operating room to implant internal defibrillators and pacing devices to keep peoples hearts functioning properly. Instructor of technical skills in the field of pacing.
1992-2004
Attended Adams Elementary, Northeast Middle School, Midland High School in Midland Michigan.
2004
Graduated from High School and shipped to bootcamp aboard Marine Corps Recruit Training Depot San Diego California.
2005-2007
Entered the Fleet Marine Force aboard Marine Corps Air Ground Combat Training Center 29 Palms, California with 3rd Battalion 7th Marine Regiment Weapons Company and deployed with CAAT: Combined Anti Armor Team Red in 2005-2006 and CAAT White in 2007 to Ramadi, Iraq
2008-2010
Transferred to Quantico, Virginia to become a Combat Marksmanship Coach, Combat Marksmanship Trainer, Foreign Weapons Instructor, Small Arms Weapons Instructor, Designated Marksman, Designated Marksman Instructor Trainer, Formal School Instructor, Curriculum Developer. Wrote doctrine for the United States Marine Corps Combat Marksmanship Program; Marine Corps Order 3574.2K
2010-2012
Transferred back to Fleet Marine Force 1st Battalion 5th Marine Regiment Weapons Company 81 Millimeter Mortar Platoon. Transferred to Headquarters and Services Company Police Advisor Team Leader. Attended Special Operations Training Group, Advisor Training Cell, Advisor Training Group and participated in liaison training to integrate combat forces with local nation forces in order to transfer operations on the battlefield.
Deployed to Kajaki and Sangin Afghanistan to operate alongside the Afghan Uniformed Police; to assess, train, advise and assist them in policing the local area. Specializing in weapons handling and proper professional etiquette. Trained fellow Advisors how to conduct periods of instruction. Certified fellow Advisors to be instructor per Marine Corps Order as a certifying officer. Performed the duties of team leader and chief instructor while operating as liaison to leadership in various units both American and foreign.
2012-2016
Studied Entrepreneurship and business management at University Massachusetts Boston; as a liberal art per the teachings of Peter F. Drucker through the influence and guidance of fellow veterans and leaders who have succeeded in business.
(Awakened to how foreign powers directly influence American Universities)
Patented a product, brought it to market. It's failure resulted in the production of the business operations system, 5 Paragraph; based on the military operations order process and the background of instructing others in various environments.
Created "Cigars And Sea Stories" with fellow veterans, to produce a veteran-to-veteran conversation.
2016-2017
Presented "What's Your IED: How To Handle Life's Explosive Situations" at TEDx Raleigh. Became Director of Programs at Bunker Labs Raleigh. Created and opened 5Paragraph.com and rolled out the first book "5 Paragraph Business Plan". Launched public speaking career. Authored and rolled out second book, "Wear It Right" for active duty Marine to setup uniforms.
2017-2019
Awakened to what was happening in the world. Started sharing more about the information I was finding out in the world based on the bread crumbs we were provided through channels. Censored by big tech in social media on twitter, Facebook, Linkedin and on ecommerce Shopify and Paypal. Business ads for 5 Paragraph censored and denied.
2019-2022
Created fiction works "50 Word Short Stories" as Almost poetry, but not really. Created and rolled out first iteration of "Michael J. Penney Podcast". Censorship forced website rebuilds and transfers of digital assets. Created and rolled out DENIMandPATCHES as a 48 Hour business concept to launch idea using 5Paragraph. Patches were censored by Shopify, however they were not censored by producer, Printful (Who we thank).
2022-2023
"Michael J. Penney Show" airs to entertain, educate, and empower leaders by pinpoint targeting events and actions that matter to us all through acts of the legislature, courts, executives, organizations, companies, and people who make our world run and put letters to action to our representatives in order to establish proper channels of redressing grievances.
"I'm just an American Vet showing people where stuff is so we can do something about it together."